Family Cosmetic Dentistry
Contact Us Anytime
Give us a call to schedule your dental appointment
We Create Healthy Beautiful Smiles
WELCOME TO FAMILY COSMETIC DENTISTRY IN WESTON FL
Get to Know Your Family Dental Team in Weston, Fl. Dr. Ramos has provided his dental patients with expert dental care for over 20 years. She understands that choosing a dentist can be difficult. You need a compassionate dentist who has extensive experience, but one who also uses the latest technologies for fulfillment of your best smile. Dr. Ramos has an ongoing investment in learning about emerging methods and devices of dentistry, using his advanced knowledge to help you reach your dental goals.
Affordable Dental Care
We set our prices for people, not pop stars. Plus we accept almost every insurance plan, help people without insurance and help you cover the bill with CareCredit.
Payment Types & Financing
For your added convenience, we also offer 3rd party financing options. Everybody deserves affordable, quality dental care. Call us today—our team is ready to discuss payment options to help you get the dental care you need.
Personalized Care
We want to make your patient experience our top priority. We strive to create lifetime relationships with our patients by providing preventive and specialist care, patient education and personal service. One appointment, one patient, and one smile at a time.
What We Do
Whether your dental needs are a complete exam and cleaning, a full-mouth restoration, or anything in between, we promise to provide you with exceptional care as we enhance the natural beauty of your smile. Below are just some of the many procedures and services we regularly provide to our patients – with a gentle touch, and stunning results.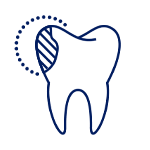 Emergency Dentists
Tooth Infections? Broken Teeth? Severe Tooth Pain? We Are Here To Help! If You Think You Are Experiencing A Dental Emergency, Give Us A Call!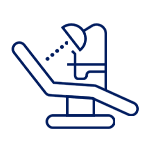 Smile Makeover
A smile makeover is the process of improving the appearance of the smile through one or more cosmetic dentistry procedures. It may help to think of it as more of a smile reconstruction that can improve the form and function of your teeth
Teeth Extractions
Sometimes, teeth need to be removed due to decay, disease, or trauma. When you get a tooth "pulled," it's called an extraction.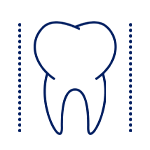 Cosmetic Dentistry
Cosmetic dentistry serves the purpose of correcting structural problems, such as misaligned teeth, gum issues, missing or chipped teeth and even discolored teeth.
Dental Implants
Dental Implants are the strongest devices available to support replacement teeth – and even better, they allow these new teeth to feel, look and function naturally.
Family Cosmetic Dentistry in Weston FL
Weston Dental Team
Our Weston dentist near you provides a wide variety of dental services. When you experience a dental emergency and need the nearest dentist office with an emergency dentist near Weston, Fl, give us a call at Family Cosmetic Dentistry! Whatever dental services you may require, our experienced dentists are here to help. Contact our office if you have any questions or need any additional information. Ready to schedule an appointment with us? Use our convenient online booking form to set up a visit online now!
We Love To See You Smile!
We take pride in helping patients of all ages, from teens, adults to seniors, achieve their healthy dream smiles. We provide advanced treatments such as Invisalign®, placement and restoration of dental implants, and other treatments that can restore your quality of life.
Tommy Reagal
Google
If you are looking for a place to get an excellent attention by your dentist , Family Cosmetic Dentistry is the place that you need to go. Dr Ramos is an amazing Dentist and most amazing person, my entire family has been seen by Dr Ramos for 4 years without any complaints and she also has the most wonderful team.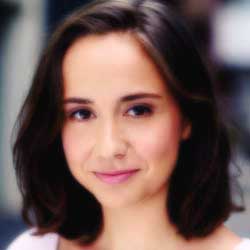 Patricia Beltran
Google
This is a first class operation in every way. Dr Ramos is down to earth, smart and warmly professional. She gave me clear feedback and it was apparent that she has integrity and sophistication in her field. The staff was very gracious and friendly and knows what they are doing. The office is very nice and they took care to assure excellent sanitation. Thanks so much!!

Harold Hernandez
Google
I hated going to the dentist before I found Family Cosmetic Dentistry. I love FCD. They are kind, caring, knowlegeble, are respectful, do good work, and get you in fast when needed. Dr Ramos is pure love the same thing you feel with all the staff. I highly recommend them.