Contact Us Anytime
Give us a call to schedule your dental appointment
Family Dentist in Weston FL
Your Weston Cosmetic Dentist
You could have zero cavities in your mouth and still need routine dental care. After all, dentistry is not just cavity treatment, root canals and teeth cleaning. There are also other issues that your cosmetic dentist in Weston can correct for you. These cosmetic dental services, surgeries and therapies are in high demand for today's lifestyle of optimization of personal appearance. But cosmetic dentistry also serves the purpose of correcting structural problems, such as misaligned teeth, gum issues, missing or chipped teeth and even discolored teeth.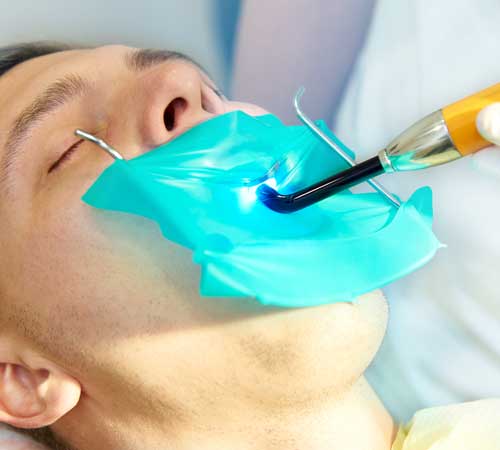 Family Cosmetic Dentistry in Weston FL
Cosmetic Bonding
The application of a tooth colored resin material also know as Tooth Bonding is applied by our Dentist Team in Weston, FL using adhesives with a high intensity curing light. However, we commonly use it for beauty purposes to enhance the appearance of a discolored or chipped teeth.
Family Cosmetic Dentistry in Weston FL
Teeth Whitening
Teeth Bleaching is a Cosmetic Dentistry Process that lightens teeth and allows to take away stains and discoloration. Also, it is a popular treatment by both males and females alike and the treatments available range from one hour one time dental visits to take domestic do it yourself kits.
Family Cosmetic Dentistry in Weston FL
Porcelain Veneers
Thin pieces of porcelain used to recreate the natural appearance of teeth also known as Porcelain Veneers, giving strength similar to natural tooth enamel. Similarly, that is frequently the material of preference to change teeth shape, size, and color.
What You Need to Know About Cosmetic Dentistry
Cosmetic dentistry is popular today, more than ever before. But this field has been part of dental care for more than two decades. Cosmetic dental care is more recognized now because it solves oral and appearance problems for people with misaligned teeth, undesirable jaw lines or crowded teeth, just as it helps a youthful smile extend for a lifetime, to anyone of any age.
Smile correction, an attractive jawline and beautiful teeth are all important to most American adults, particularly in the Weston area. This is why everyone at Family Cosmetic Dentistry is so proud to offer an array of cosmetic treatments and services our patients need. Dental implants, cosmetic dental therapies and smile makeovers are only a few of these services. Cosmetic treatment plans are highly individualized and work to give you the best smile you can possible have, one that makes you feel confident and attractive, while also correcting any structural issues.
Because you know your Family and cosmetic dentist, you can be confident in gaining these services and even our implant dentist services in the same office. This means that our caring professional staff and the entire dental team are well aware of who you are, what your specific dental goals are and how your treatment should proceed. You can relax in knowing you are the respected and recognized individual you hope to be, when seeking cosmetic dental treatment.
Frequently Asked Questions
What is Cosmetic Dentistry?
Cosmetic dentistry is a specialized field of dental care that is more focused on aesthetic appearance of your teeth than general dentistry. Cosmetic surgeries and therapies are made available through this field, under the specially trained and highly experienced care of a licensed cosmetic dentist. In a nutshell, cosmetic dentistry treats patients who seek smile makeovers or dental cavity makeovers.
How much does a full dental makeover cost?
On average, the cost can range from $800 to $2,000 per tooth; however, their benefits are worth the extra money.
How much does it cost to get a Hollywood teeth?
On average, Lumineers or traditional veneers can cost anywhere between $800 and $2,000 per tooth, depending on individual cases and needs.
What is the best cosmetic dentistry?
Tooth Bleaching. This is one of the most popular options for people who want a fairly quick and simple way to change their smile. …
Enamel Bonding. Dental bonding is a great procedure for people who have deeply stained or chipped teeth. …
Dental Veneers. …
Invisalign Braces. …
Enamel Abrasion.
Can dentists reshape teeth?
To reshape or contour teeth, a dentist gently removes tooth enamel with a laser or drill. … The teeth are then smoothed and polished. Reshaping may require just one 30-minute appointment with the dentist, depending on the extent of the work you need.
What is the cheapest way to fix missing teeth?
Dentures. Dentures are usually the cheapest way to replace a missing tooth or even a full mouth of teeth. Also called "false teeth", they are removable appliances with any number of fake teeth attached to a wire and acrylic frame.
Family Dentist in Weston FL
We Love To See You Smile!
The purpose of our Weston Dental Team is to offer you with a pleasant and relaxed dental experience. Above all, we attempt to make your experience completely transparent, so the outcome is precisely as you predicted and our dental procedures meet your expectations.